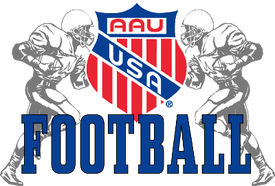 THE GREEN HORNETS ARE AAU FOOTBALL
​The Green Hornets are in the AAU New York Metro FootballLeague.
If you want to be part of AAU then you need to join the Green Hornets.
​We play in the most competitive league for youth football.
​Players will gain maximum recruiting exposure when the compete nationally.
​You will get noticed more in this league than any high school league out there. Our national championship game is set for Florida.
​So if you want to play real football then join a real football team...The Green Hornets!
2017 VARSITY TEAM
WINS THE NEW YORK
METRO FOOTBALL
​CHAMPIONSHIP!


The Varsity Team is currently undefeated for the 2017 season.

​
They are also undefeated for the 2015 & 2016 seasons.

​